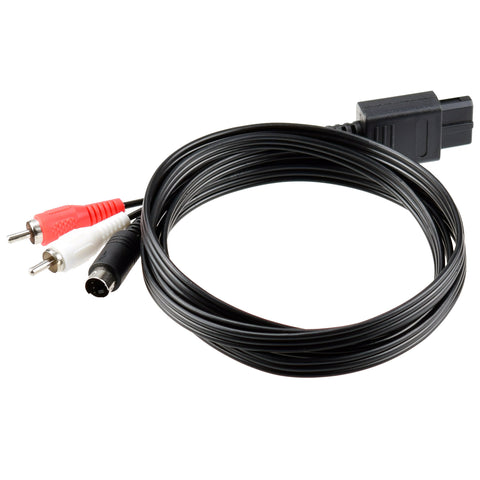 Nintendo N64 SNES and Gamecube Compatible Video SVHS Cable
*NOTE* This item is NOT compatible with the SNES Mini/Junior.  The SNES Mini/Junior does not have native s-video output.  You can do a search for how to enable this, but it requires technical skill (Soldering) and some electronics components.
New SNES/GC/N64 S-Video cable.  There is NO composite cable for the best possible video connection.

S-Video Connection
RCA Audio

Ask a Question
---
QUESTIONS & ANSWERS
Have a Question?
Be the first to ask a question about this.
Ask a Question