PS3/PS4 to PS3/PS4 Gaming Controller Converter Yellow
If you can't connect with the Super Converter to your console properly, that's mean your console firmware is too new and not being compatible,
Please update the converter firmware from the below link.  
http://www.brookaccessory.com/download/
Description:
High quality 3rd party product.

Plug & Play - no original PS4 controller needed for verification.

Converts your PS3 controller to be used on PS4 console.

Converts your PS4 controller to be used on PS3 console.

Support turbo / rapid fire function.

Vibration support.

Full button compatibility.

USB interface which permits hot swapping.
Overview
Brook Super Converter series makes old controllers compatible with new consoles. This particular model, the PS3/PS4 to PS3/PS4 Controller Adapter, lets you use PS3/PS4 controllers such as gamepads, dancemats, joysticks and racing wheels with PS3/PS4 game consoles and PS3/PS4 on PC.
This not only saves you money but also means that you can use the controllers you have grown accostumed to. Installation and use of the PS3/PS4 to PS3/PS4 Controller Adapter is effortless.
Features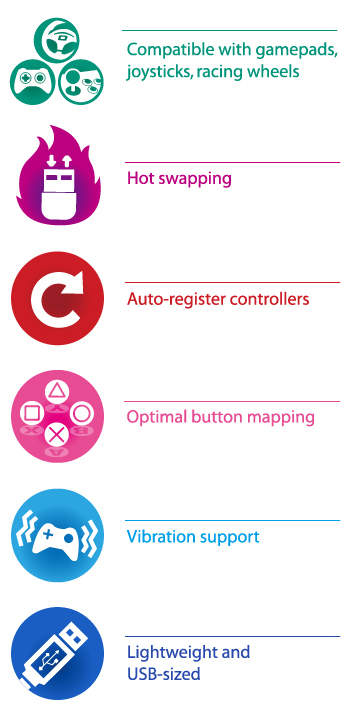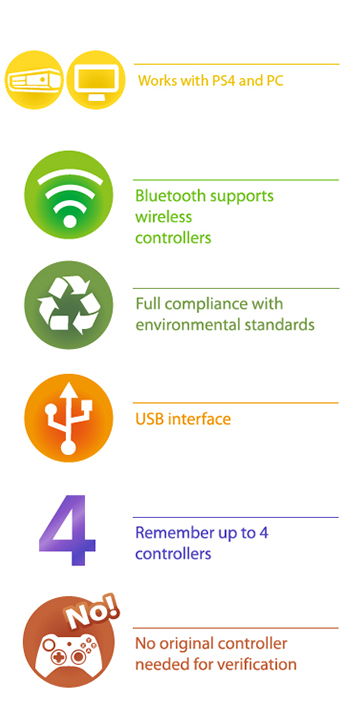 New functions
Super converter releases a new function to offer your controller a simulated touchpad button of PS4 controller.
PS3 controller: Use the "Select" button and the R stick to simulate the touchpad button.
Another new function: Use the "SELECT" button and the "START" button to simulate the "SHARE" button.
Touchpad Emulate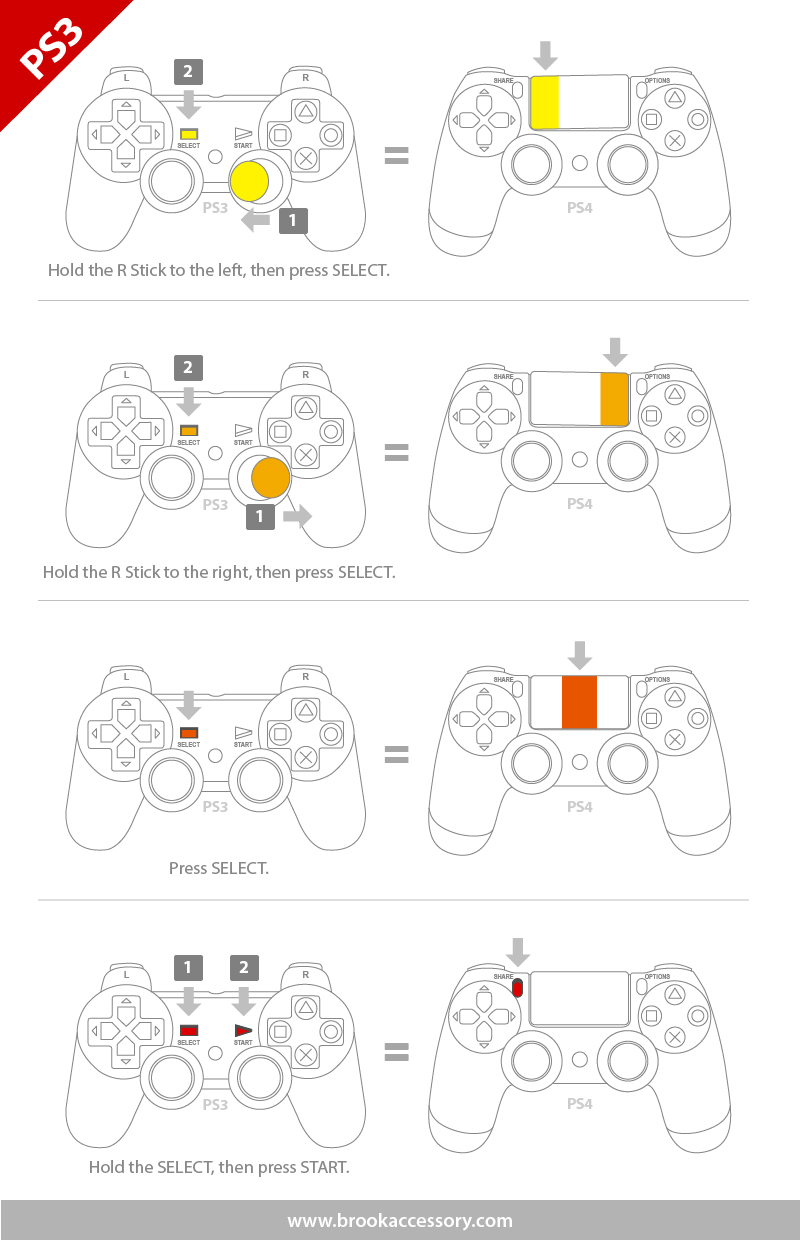 Button Configuration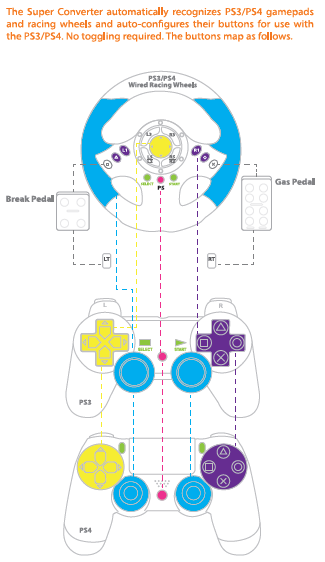 GT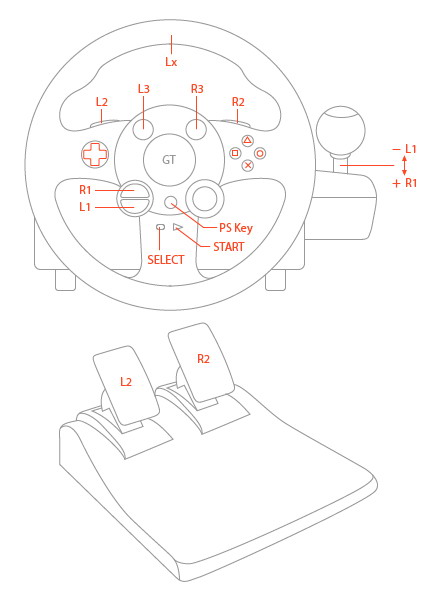 GT27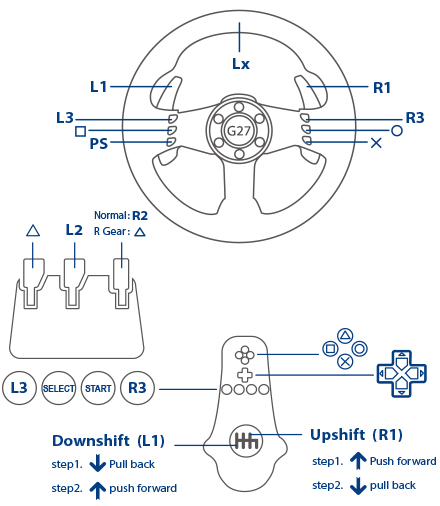 GT29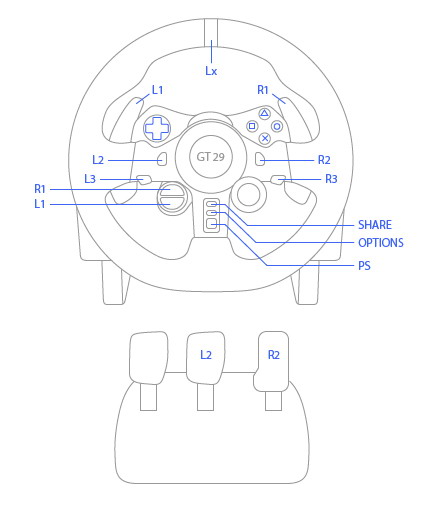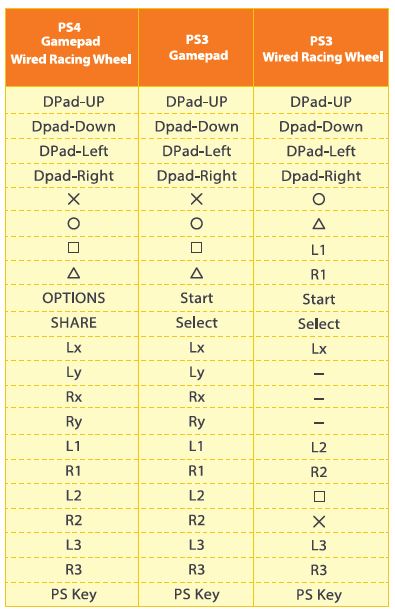 Disclaimer
Each Brook Controller Adapter can only handle one wireless PS3/PS4 controller at a time.

Wireless PS3/PS4 controllers connect to the Controller Adaptor automatically, but must be connected with a USB cable at first time use for the purpose of registering the controller.

After registering a wireless controller and unplugging the USB cable, please wait 3-5 seconds before pressing the PS button to ensure that the connection to wireless is smooth.
Compatibility
The list below indicates the controllers/sticks that have been tested to be compatible with the converter.
For those controllers/sticks which are not listed may be not compatible or not tested yet.
Go to Contact Us for assistance or suggestion.
Activision DJ HERO

HARMONIX šRock Bond

GUITAR HERO šGUITAR

HORI šDead or Alive 5 Last Round arcade stick

HORI šPRO V4

HORI STEERING CONTROLLER

HORI šReal Arcade Pro.3

HORI šRAP V3-SA

HORI Real Arcade Pro. 4 Premium VLX

HORI šFighting Edge

HORI HORI FIGHTING COMMANDER

HORI šHori Fighting Edge 刃 for PS3

HORI šPS3 Hori Fighting Min3

Konami šDance Mat

Logitech šDriving Force GT

Logitech šG27

Logitech šG29

QANBA Q1

QANBA Q4

Red Octone GUITAR HERO

Flash Fire F1

KDIT  King Snake Metal Arcade Fight Stick

KDI Taiwan Fighting Festival

MAKESTICK šPRO For PS3

MadCatz Arcade FightStick TE2

SEGA VIRTUA STICK HIGH GRADE PS3

PDP šMortal Kombat X Fight Pad for PlayStation 4 and PlayStation 3

SCUF šPROFESSIONAL CONTROLLER FOR PS3

SCUF  PROFESSIONAL CONTROLLER FOR PS4
---